Budgeting Your Kitchen or Bathroom Project
Are you working to make your dream home a reality?
Transforming your house into a home that you'll live in for years to come can take time, patience, and of course–money. Planning for a remodel, especially your kitchen or bathroom is exciting but can be stressful at times. You'll need a helpful team of experts to make sure your vision is possible while working within your budget.
Determining a budget for a big project like kitchen or bathroom remodeling can feel overwhelming, especially because every remodeling project has its unique challenges and budget constraints. Read on to learn more about how you can best prepare for this exciting change.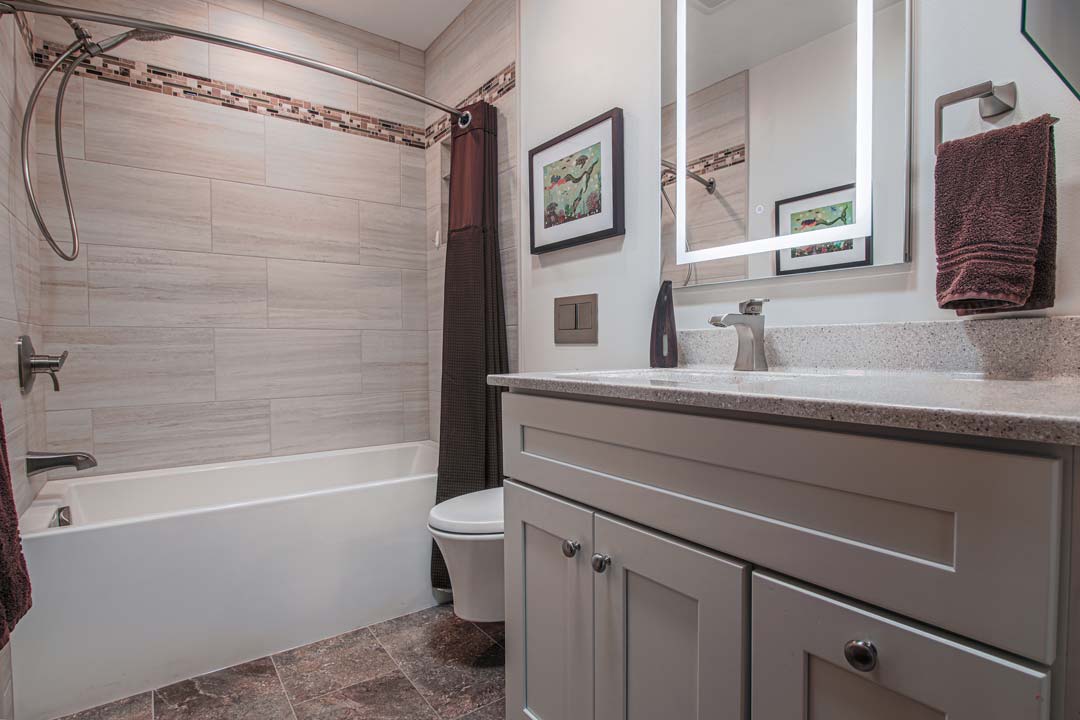 Getting Started
When you hire a contractor, your budget is the first thing they'll ask you about. Hiring a reliable contractor or remodeler is a great way to make sure your budget is realistic and that you're getting the best bang for your buck. They'll be able to tell you what you can and can't do with the budget you've agreed upon. They can also help you make money-saving recommendations you may not have considered otherwise.
Kitchen and bathroom remodels are typically the most expensive home improvement projects to tackle due to the unique labor and materials they require for things like plumbing, cabinetry, tiling, and more.
However, they can also significantly improve the value of your home, providing a great return on investment. For more information about budgeting, we've created the following video about the range of costs in remodeling projects:
Determining A Budget
Thinking about the cost of a remodel can be overwhelming. Where to begin? The first thing you'll need to understand is that the average kitchen remodel costs approximately $150 per square foot. This accounts for large-scale changes, including new cabinets, flooring, etc. For more minor facelifts, the costs will be noticeably less.
Once you and your contractor have settled on a realistic budget, you'll be able to make a more precise plan for things like materials and the general scope of your project.
For example, if you're dead-set on new quartz countertops, this can eat up a lot of your budget, meaning you'll have less money to spend on appliances, flooring, and more.
Your contractor will help find areas where you can save money! Choosing linoleum tiling over porcelain, or repainting your current cabinets rather than installing new ones, can help you contain your budget.
Plan for the Unexpected
You may want to set about 20% of your budget for surprises that pop up as renovations move along. Often, things like plumbing and electrical wiring can create unforeseen problems. For example, if we find your current electrical panel requires upgrading to sustain your new kitchen, you'll need to budget about $3,500 for rewiring alone. Anticipate the possibility of challenges arising by having extra money set aside in your budget.
Pick A Team You Can Trust
At W.E. Davies + Sons Remodeling, Inc, our team has years of experience in creating beautiful, new spaces for budgets of all sizes. Get in touch with us today, and we'll help you budget your dream home.