Are you thinking about transforming your attic with a loft conversion? If you could use some extra space in your home, or if your attic is underutilized, a loft is a great home improvement project with many benefits for your home life and wallet.
W.E. Davies + Sons Remodeling, Inc. in Madison, WI, explores everything you need to know about loft conversions. Read on to learn more!
Reasons to Convert Your Attic into a Loft
There's no shortage of home improvement projects out there; but with the COVID-19 pandemic still going on, a loft conversion makes for one of the better projects you can accomplish this year.
More people are spending time at home in proximity to their families. Lofts create additional living space that people can appreciate when they need time to unwind and be alone.
We're also seeing more family members move in with each other due to the pandemic's effects on the economy. If you have a parent, child, friend, or family member planning to move in with you, you can convert your attic into a loft bedroom. Plus, a loft conversion is often cheaper and faster than additions.
Are you working from home? Still unable to work out at the gym? You can transform an underused attic into a home office or workout area. You can also revamp the space for an entertainment area or simply for better storage.
What Can You Expect In a Loft Conversion?
Every loft conversion is different and dependent on the layout of an attic and the structure of the roof.
You'll want to consider how much head height is available in your attic and the angle at which the roof pitch slopes. You want to make sure there is enough headroom and standing space. Raising the roof is a feasible project, but it will rack up in time and costs. There are also obstacles such as water tanks, chimneys, and poor insulation to take into consideration.
A loft conversion should address the structure of the floor as much as the roof. It's essential that your attic floor has enough support and strong load capacity. Your loft will also need a strong and stable stairwell.
You should also consider your attic's ventilation, lighting, heating, and electrical systems. In addition to installing new insulation, you should anticipate having to possibly add new lighting, install a sky window or vent, or fix faulty electrical wiring.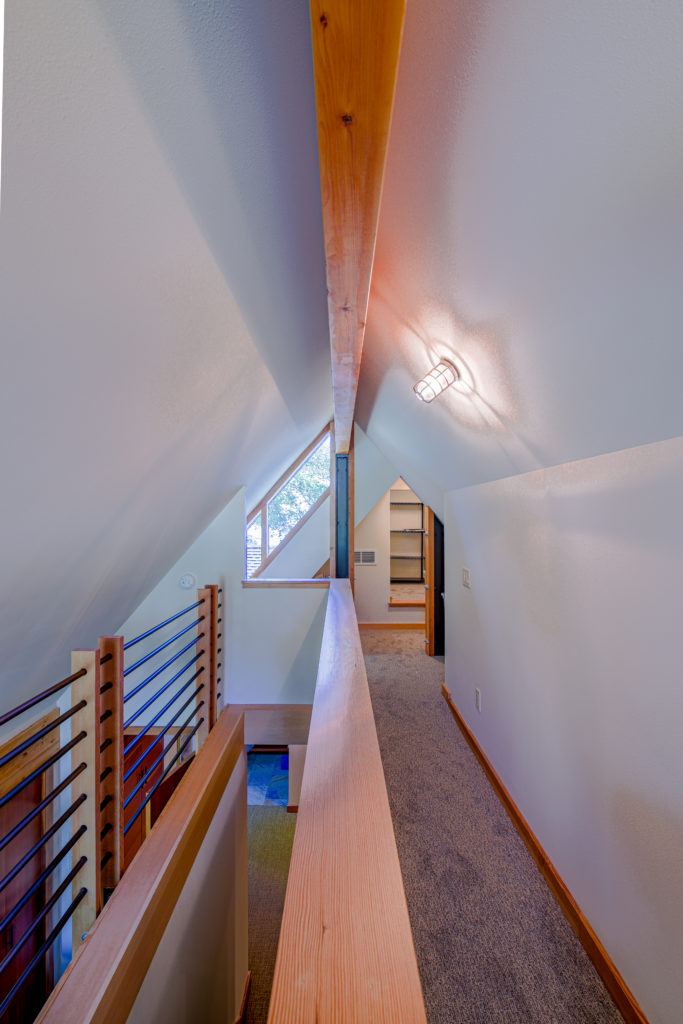 Do You Need a Permit to Build a Loft?
Depending on where you live in Wisconsin, you may need to secure a permit to build a loft. Every town and municipality has different regulations regarding attic alterations or conversions.
In Madison, WI, homeowners need to meet zoning requirements and submit building plans to the city. You can learn more about attic conversions and alterations in Madison. If you live on the outskirts of Madison in a neighboring town or community, be sure to check with your particular municipality.
The Benefits of a Loft Conversion
Converting your attic into a loft can add much-needed space to your home and improve your property value at the same time. This is a feasible home improvement project that can take care of your family's immediate needs and benefit you in the future if you decide to sell.
Installing new insulation can also improve your home's energy efficiency, especially in the hot summers and cold Wisconsin winters.
No matter your personal interior design style, a loft can work with all types of colors and decor. By adding a skylight window, you'll give your loft an incredible view with plenty of natural light.
Are You Ready to Convert Your Attic into a Loft?
Are you interested in making a loft conversion into a reality this year? If you're located in Madison, WI, the team at W.E. Davies + Sons Remodeling, Inc. can help you from start to finish. Contact us today for an estimate.