Kitchen Renovation for Madison, WI
If you love your home but need to make some updates, turn to the professionals at W.E. Davies & Sons Remodeling, Inc. We want to help you create the space of your dreams with our comprehensive services, so reach out today to learn what we have to offer.
When you are ready to begin a kitchen renovation project in Madison, WI, we have the skills and experience you need. With more than four decades of industry experience, our team can help you find the ideal design and appliances for your home.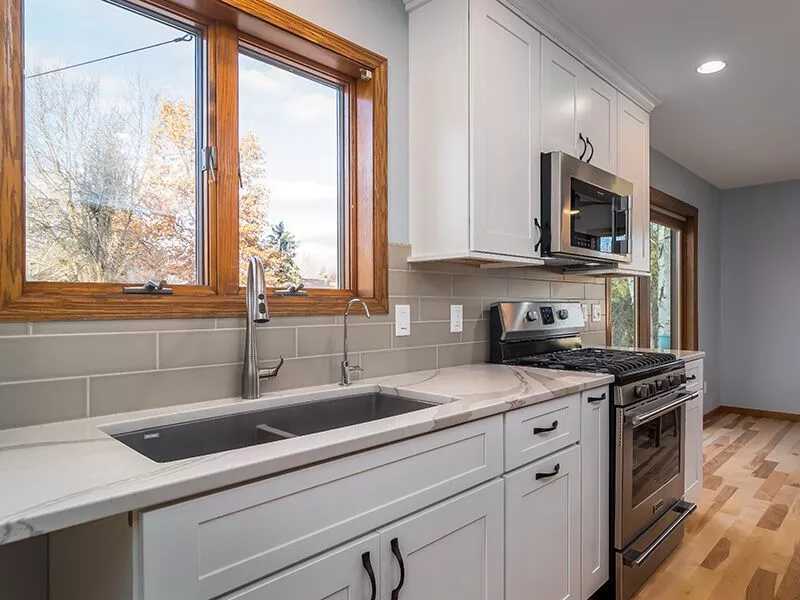 Knowledgeable Renovation Contractors
As your family grows, your needs change and we can help adapt your home to reflect those needs. Our kitchen remodeling services are a great solution if you want to improve both the appearance and functionality of your space, from new flooring and cabinets to a complete makeover. Let your personal style shine through in every room in your home, including the kitchen.
If your appliances are outdated, they may be costing you by using more energy than necessary. With a kitchen renovation, you can save money on energy bills and repairs. No matter what your motivation is to upgrade your kitchen, we are happy to help.
As a family-owned and -operated company, we take pride in our attention to detail and the stunning results that we offer to families throughout Madison, WI, and the surrounding areas. We are happy to answer any questions you have so that you can be more than satisfied with the results.
Are you ready to transform your kitchen into a space that reflects your style while still being fully functional? Turn to W.E. Davies & Sons Remodeling, Inc. Check out some of our
previous kitchen remodeling projects
and call
608-222-6609
to schedule a consultation. We look forward to hearing from you soon!