PLANNING YOUR DECK REMODEL:
If You're Considering A Porch Or Deck Remodel, Follow This Helpful Guide To Reduce Project Challenges.
Is it finally time to think about planning a porch or deck remodel in your yard? We know getting started is usually the hardest part, so we want to help you out. There is a lot to consider, from deciding the scale of the renovation, to adjusting to higher costs and longer timelines.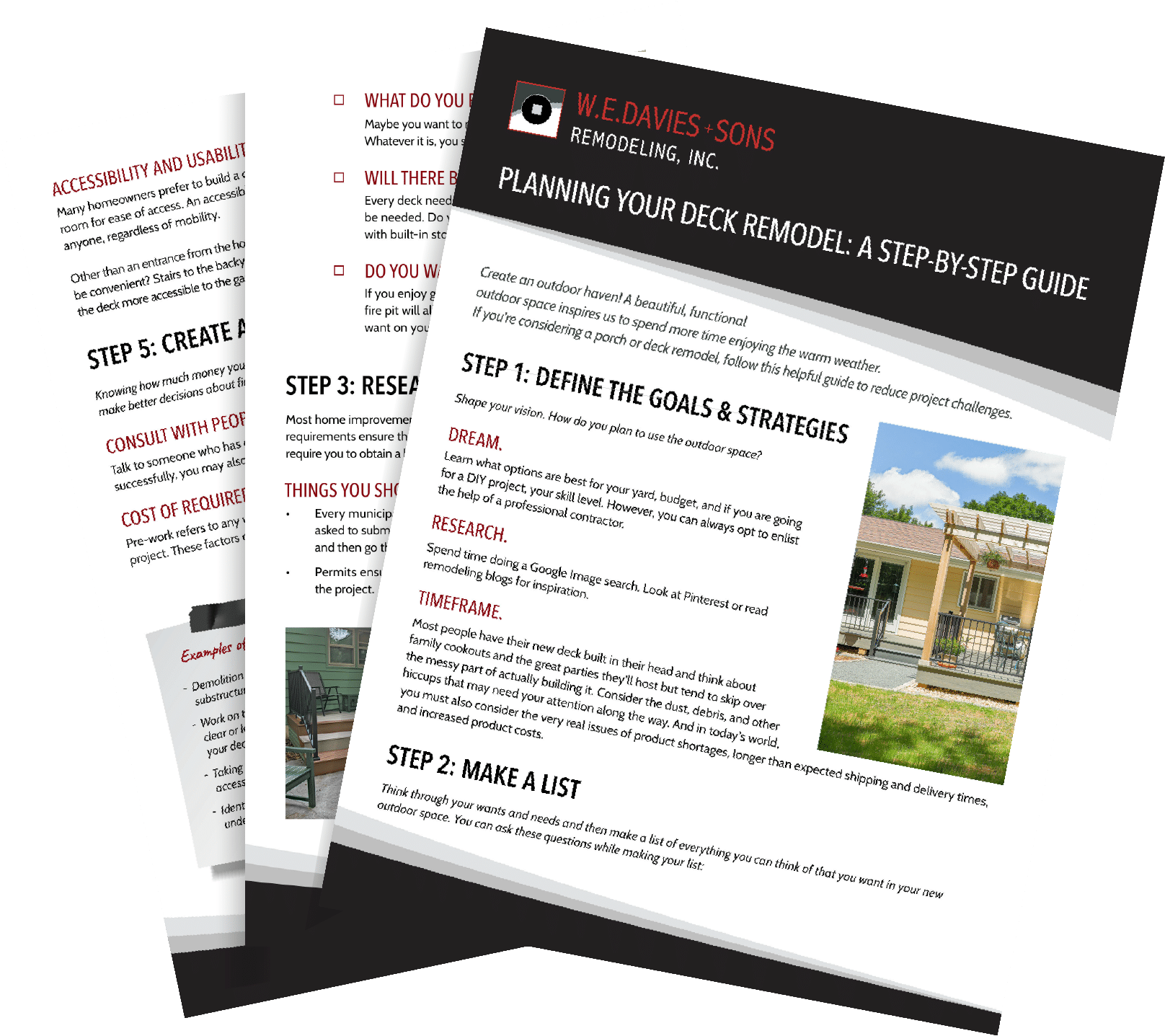 That's why we created a full guide to help get the planning process started. In the guide, we will go over: